Wilshire House Condominiums
Market Snapshot of Real Estate Listings in Wilshire House Condominiums, Columbia, SC 29205
The current prices for all Real Estate Listings in Wilshire House Neighborhood, Columbia, SC are reflected in the table below.
Averages based on current search criteria as of 09/23/2020 2:10 AM

| Class | Total Number | Price | Beds | Baths | Age |
| --- | --- | --- | --- | --- | --- |
| Residential | 2 | $116,950 | 1.0 | 1.0 | 34.5 |
Wilshire House Columbia SC
The Wilshire House at Union Station, AKA "Wilshire House" (or "Wilshire") to Columbia SC locals, is a high-rise condominium complex located between Assembly Street and Main Street at the intersection of Wheat Street in a historical part of Downtown Columbia called Union Station. This is the one of the best housing locations for USC students because it is only; 2 blocks from the USC Law School, 1 block from the USC School of Engineering, 2 blocks from The Carolina Coliseum, 3 blocks to the Koger Center for the Arts, and is literally steps from the Strom Thurmand Fitness and Wellness Center crosswalk.
This 1985 structure is easily recognizable because of the curved brickwork on the end of each tower. There is a resident parking lot and parking garage with several visitor parking spaces. Even if the Wilshire house seems compact it's really a perfect set-up and has a nice use of space. There is ample parking, a parking garage, a pool, a clubhouse, an onsite property manager, and is gated to restrict vehicle entry. Most of the units for sale in Wilshire are 1 bedroom & 1 bath units... but there are sixteen 2 bedroom & 2 bath units. Here are the differences in the 3 floorplans that are available.
Two Bedrooms Units
The 2-bedroom units rarely come on the market for sale. Of the 100+ units in Wilshire there are sixteen 2 bedroom units that have a split floor plan. A split floor plan is where you have a bedroom at one of the unit, a bedroom at the other, and the living space in between. So the bedrooms don't share a common wall. These units are listed at 788 Square Feet and the 2015 HOA Regime fee is $306.00. A local property manager has advertised these units for sale at $1600(in 2015) per month for a rental rate.
One Bedroom Units
One-bedroom units have 4 rooms. A bedroom, bathroom, living room, and a kitchen. The 1 bedroom units are listed at 525 Square Feet and the 2015 HOA regime fee is $204.00 a month. Some property owners rent their 1 bedroom units for $950.00(in 2015) a month.
To find the Wilshire House just ask anyone to point you in the direction of California Dreamin' or Green's Discount Beverages and you'll see this spectacular building overlooking them both.
Grand One Bedroom Units (also spelled "Grande One Bedroom")
The Grand One Bedroom unit at the Wilshire House is slightly larger than the One Bedroom unit. The biggest difference is that these units include outdoor space. If you look at the architecture of the building you will notice the curved walls at each end of the building. These curved walls are a portion of the Grand unit, which adds a nice outdoor balcony and a dining/study area. This is a great addition because it gives the property owner some outdoor space and either an office or dining space. This is a nice touch that the architect added and perfect for South Carolina weather. The 1 bedroom Grand is listed at 620 square feet and in 2015 the rental rate is $1050.00(in 2015) and a HOA regime fee is $240 monthly(in 2015).
Modify Search Criteria
Displaying results 1-2 of 2
19 Photos
1100 Wheat
Columbia, SC 29201
Wilshire House
Residential

MLS# 499384
/
Active
1 br, 1 ba, 525 Sqft
Great 1 BR/1BA condo on the 2nd floor of the highly desirable Wilshire House. Unit comes with washer and dryer in unit as well as a deeded covered...
Provided courtesy of CMM Realty, Inc.
16 Photos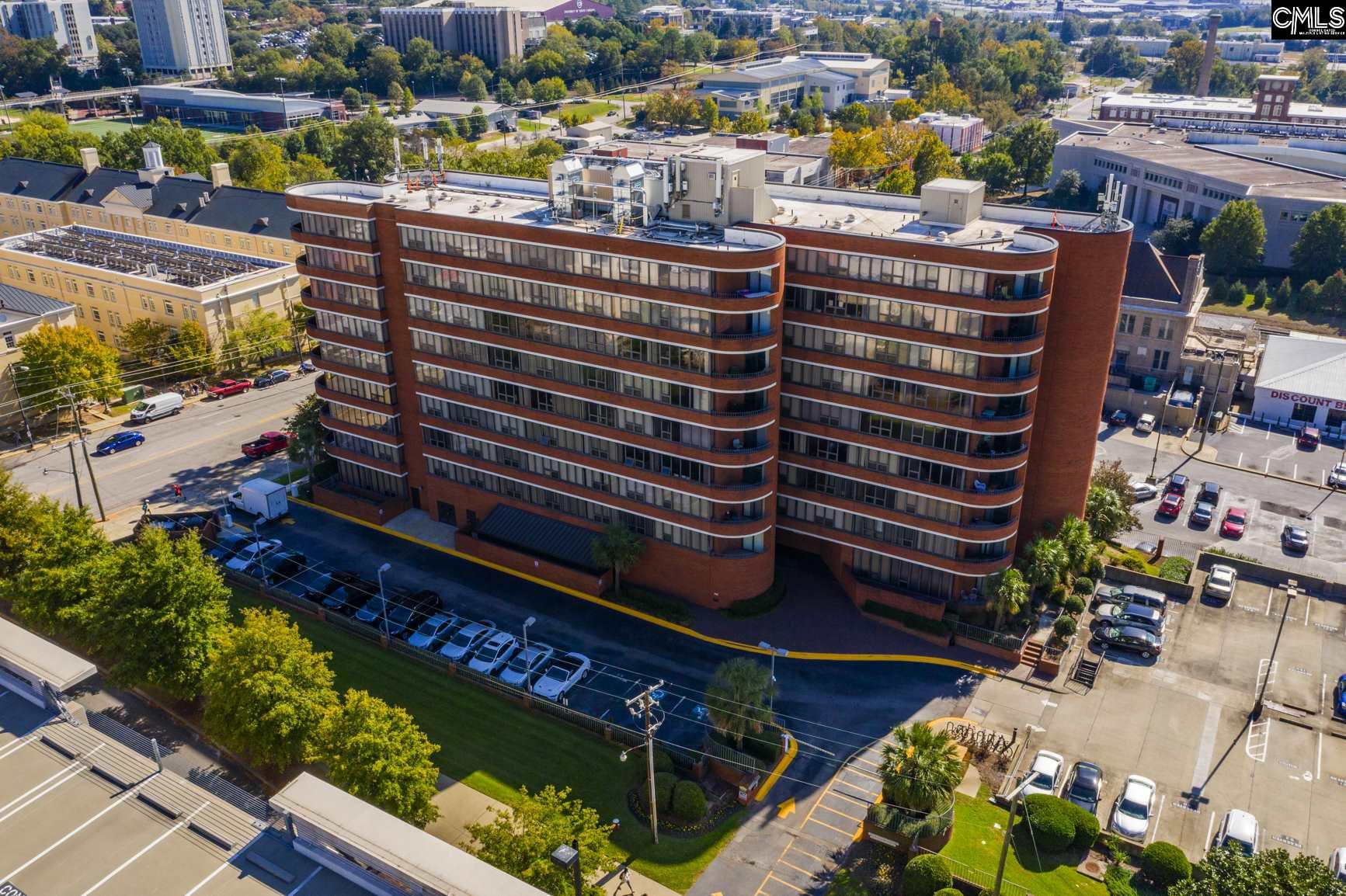 1100 Wheat
Columbia, SC 29201
Wilshire House
Residential

MLS# 489281
/
Active
1 br, 1 ba, 620 Sqft
Location and affordability at its finest! A beautiful condo centrally located to the University of South Carolina. Enjoy a walk or bike ride to you...
Provided courtesy of CMM Realty, Inc.